First Professional Degree
Leading to licensure in California



Program Description and Requirements

The Bachelor of Architecture is a 5-year, first professional degree requiring 150 semester credit hours. This program is for high school graduates and community college transfer students who wish to obtain a first professional degree in architecture.
​
Program Learning Outcomes, Skills and Competencies
​
Direct Licensure Path (DLP)™ curriculum is aligned with national architect licensing exams. The School does not grant licensure or offer licensing exams. Students are not required to sit for each exam. Testing is optional upon graduation for students who meet State of California's 5-yr degree and work-experience equivalent requirements under the supervision of a licensed architect. Work experience is optional and is not required as part of the degree but is encouraged. Students must accrue 1,920 hours of work in order to qualify to sit for the exam summer upon graduation.

Students graduating from this program will be able to design buildings and sites with understanding and execution of: building codes, contract documents, engineering systems, environmental factors, professional practice, selection of materials, critical thinking, and creative skills. All these are vital skills required for the practice of architecture.
​
Please reload
IMG_0878
Main drafting Room bw
Stools
2015-11-13 11.35.14
adroit-ad-pic-3
Students walking smiling
adroit-ad-pic-3_edited
IMG_3016
IMG_7277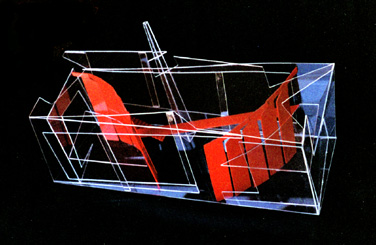 theory-pictx
pod copy
Pythagros
path
14-state MAP
Adroit Trifoldcovertrim